Two new dolls have been listed for sale in my Etsy shop this morning! I've named them both, though only one will come clothed. First is "Seer" and she is a repainted Monster High Twyla doll made to look like an ethereal prophetess.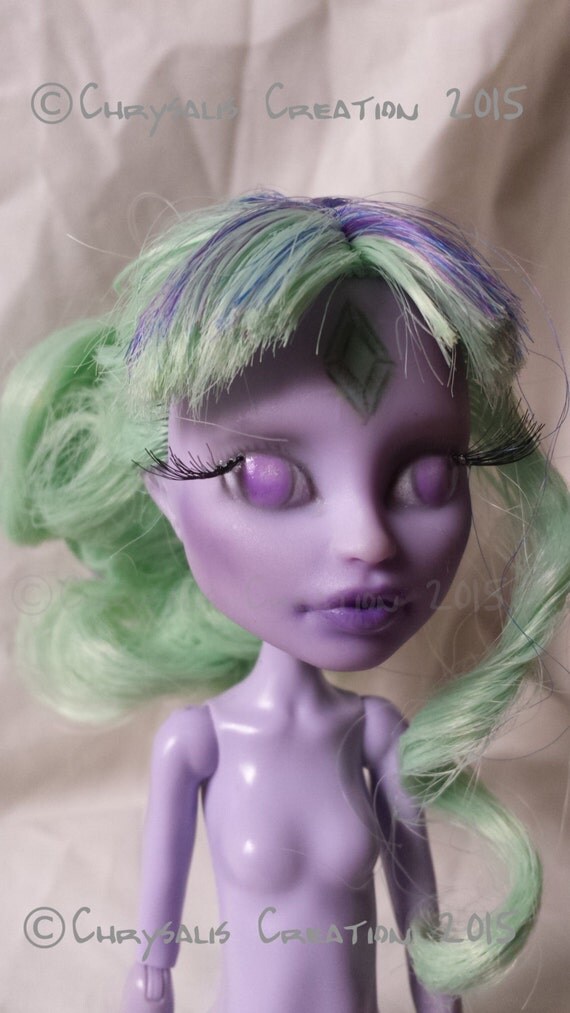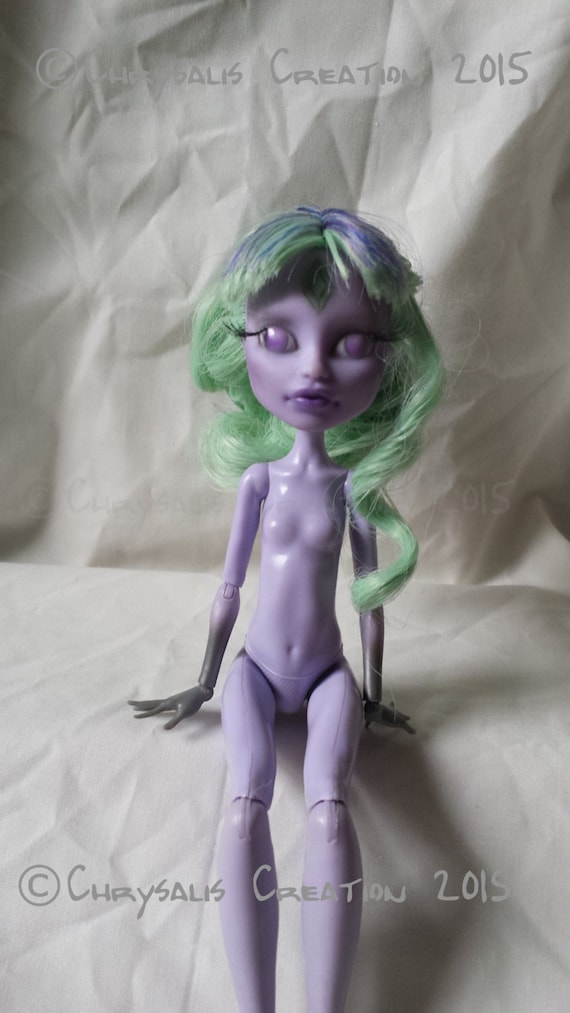 Her hair was washed, conditioned, and boil permed to acquire the curls. I removed the gray swirls from her legs (they were quiet scuffed as it was) and left the gray on her hands and forearms for a more mystic appearance.
As with all my repaints, the factory paint/make up was removed using 100% acetone nail polish remover and then she was repainted using Faber-Castell and Prismacolor watercolor pencils and chalk pastels. Each layer was sealed using Mr. Super Clear's UV Matte Sealant. Liquitex Gloss Varnish was applied to the eyes and lips to give them that dewy appearance and in this instance individual eyelashes were glued for a more 3d, in depth look.
Second is "Chelsea", whom I plan on doing a separate post about for my Adventures in Rerooting series of posts. Chelsea was a little more complicated, as previous posts show she had quite a bit of damage when I removing the factory hair plugs for her reroot. But I had this great idea to use DMC embroidery floss, pulled apart into separate strands, to restyle her hair and I LOVED the way it turned out. I fully expect to use this method and medium again. Clawdeen is truly one of the molds that I love to work on and shes great fun to play with.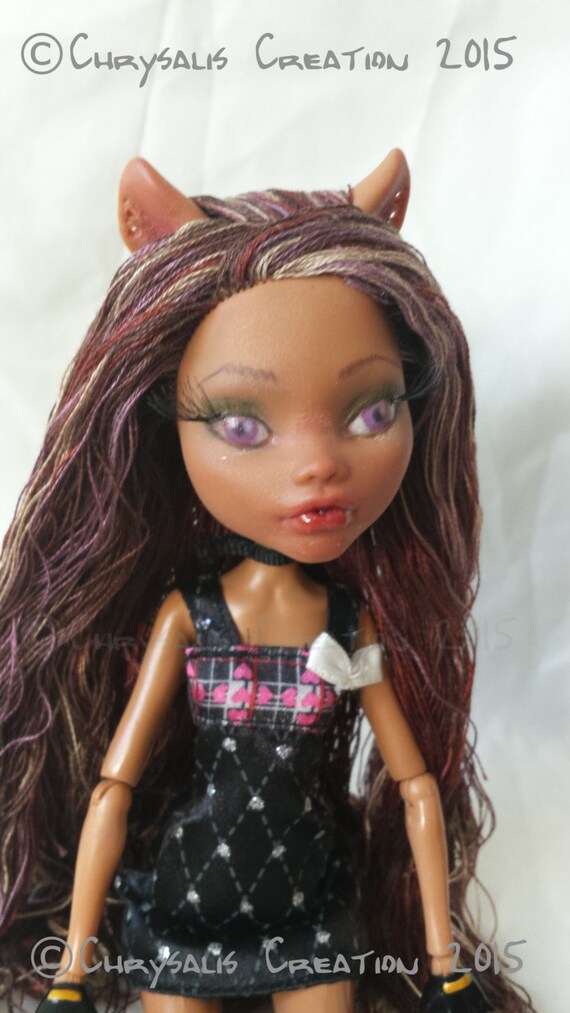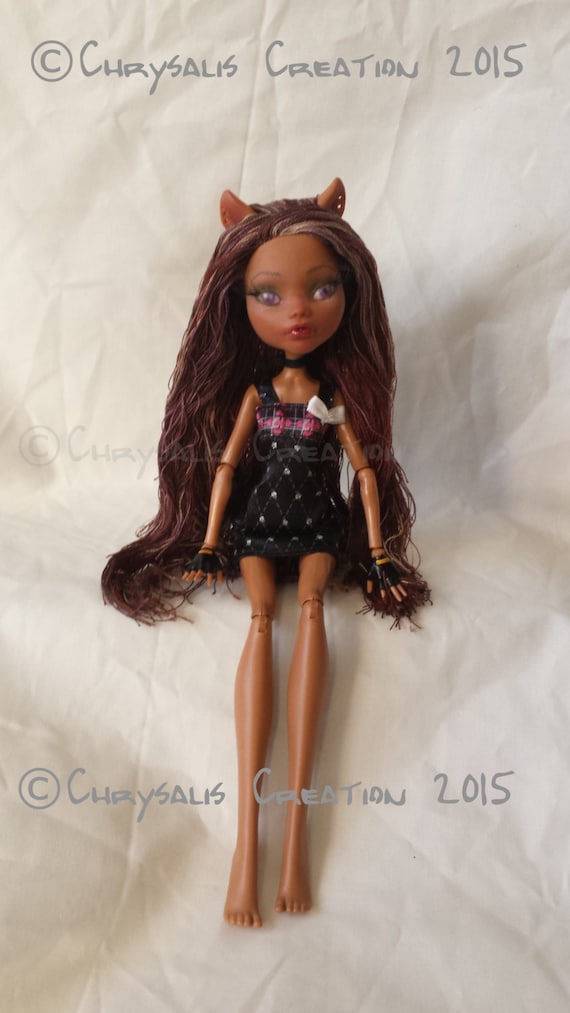 She was also repainted in the same method above, with eyelashes glued for a more realistic effect. I just think she'd DARLING and I hope that she finds a wonderful new home.